MarcD
0

September 6th, 2012 + 3:09 PM
·

MarcD
Hi everyone at BandAMP
We've launched a website with midi files:
http://www.midichords.com
. Chord progressions, leads, you name it.
The site does not have zillions of files yet, but I hope it is useful anyway. The main purpose is not to push as many files as possible, but to be a learning resource centered around short midi patterns.
For that reason we also organize Midi2MP3 composition competitions. See
http://www.midichords.com/competitions
. It would be great if some of you would join the competition! You can win an ImageLine gift certificate (Image Line is the maker of FL Studio).
Hope you will have a look
Let me know what you guys think.
Cheers,
Marc
PS Any comment/feedback is appreciated, either here on the forum or through the site.
0

July 14th, 2010 + 4:07 AM
·

MarcD
Hi all,
I've made a new site where you can browse, play and download free MIDI chord progressions. Actually, you can even share your own progressions with other members, comment on chord progressions, add them to your favourites, email them to your friends, etc.
See:
www.midichords.com
You do need to signup but that should be quick and easy.
Let me know what you think of the idea. I hope this can become a major MIDI resource.
Cheers,
Marc
0

March 27th, 2010 + 3:03 PM
·

MarcD
Hi all,
I've written a tutorial on how to compose chord progressions - using Basshunter's 'All I Ever Wanted' as an example.
See:
http://forbidden-fruity.blogspot.com/2010/03/cool-chord-progressions.html
Hope you like it
Cheers,
Marc
0

August 17th, 2009 + 6:08 AM
·

MarcD
Here are 3 more FL Studio tutorials:
Gating techniques
http://forbidden-fruity.blogspot.com/2009/08/gating-techniques-in-fl-studio-creating.html
Compression -
http://forbidden-fruity.blogspot.com/2009/08/compression-explained-part-i.html
Piano Roll -
http://forbidden-fruity.blogspot.com/2009/08/fl-studio-piano-roll.html
...for those who are interested
Cheers,
Marc
0

August 6th, 2009 + 6:08 AM
·

MarcD
Alias:
MarcD

Status: Offline
Threads:
10
Posts:
5
Songs:
1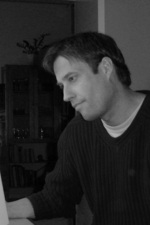 Joined: July 08th, 2009
Last login: September 08th, 2012
My Messengers
| | |
| --- | --- |
| AIM: | n/a |
| ICQ: | n/a |
| Skype: | n/a |